In order to make the space more flexible and changeable, many people will install a movable screen partition in a large space. Of course, there are many types of partitions, such as movable display panels, mobile partitions, mobile sound insulation walls, folding movable screen partitions, etc. So how about the folding movable screen partition? Nowadays, more and more families, offices and hotels must use movable partition screens during the decoration process. Beautiful screens can make our living space more beautiful and full of rich cultural atmosphere. We also unknowingly Can enhance their own aesthetic taste. We usually know more about some manufacturers specializing in the production of movable screen partitions is very beneficial. Today, in order to let everyone have a better understanding of the active screen partition, here are the answers to everyone.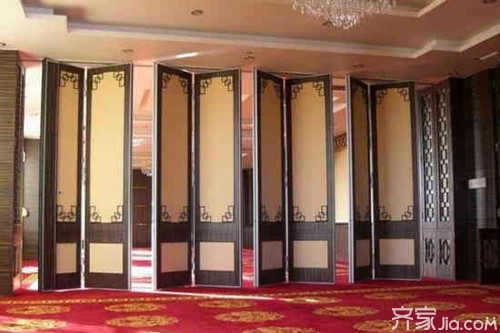 Introduction of movable screen partition

Mobile partitions are also called mobile partitions, partitions, mobile display panels, mobile screens, mobile partitions, mobile screens, mobile sound insulation walls. The movable partition has the characteristics of easy installation, reusability, industrial production, fire prevention and environmental protection.

The hanging wheels of the 65, 73, 80, 83, 93, 100, 103 and all-glass G40 and semi-glass belt retractable G80 movable partition series products are made of DuPont POM particle material. Strong wear resistance, corrosion resistance, acid and alkali resistance, each hanging wheel is composed of two wheels, with reinforced steel ring. When it is running on the track, the two wheels rotate in opposite directions (instead of sliding) to ensure smooth, smooth operation and no noise. Each partition board is equipped with one or two hanging wheels. The hanging wheels are equipped with exquisite bearings, which can turn smoothly at 90 degrees, 180 degrees, 360 degrees and other specific angles without using a steering device.

Type 65, 73, 80, 83, 93, 100, 103 movable partition series products adopt PAR sound-absorbing glass fiber as their sound insulation materials, and their fire resistance, thermal resistance and noise reduction coefficient all comply with relevant ASTM standards. . The formaldehyde emission of the base plate has been tested by the National Building Materials Testing Center and meets the E1 level of formaldehyde emission limit specified in the national mandatory standard GB18580-2001 "Interior Decoration Materials Man-made Board and Its Products Formaldehyde Release Limit", which can be used directly indoor. The product quality has passed the test of the National Quality and Technical Supervision Bureau and passed the national quality enterprise standard.

Main characteristics of movable screen partition

1. No ground rail suspension: the floor has no track, just install the track on the ceiling;

2. Stable and safe: stable and reliable after partition, not easy to swing;

3. Sound insulation and environmental protection: good sound insulation effect, the maximum sound insulation coefficient can reach 53dB;

4. Heat insulation and energy saving: excellent heat insulation performance, according to different occupancy rates, the large space is divided into small spaces to reduce air conditioning power consumption;

5. High-efficiency fire prevention: made of high-efficiency fire-resistant materials, the fire performance is good;

6. Beautiful and generous: the surface can be arbitrarily decorated, and the decoration effect can be unified with the interior;

7. Flexible retractable: the partition can be retracted freely and promoted flexibly, and the whole process of partition can be completed by one person;

8. Convenient collection: When collecting the board, the partition can be hidden in a special storage cabinet, without affecting the overall appearance;

9. Wide application: can be used in conference halls, exhibition halls, restaurants, high-clean factories and offices;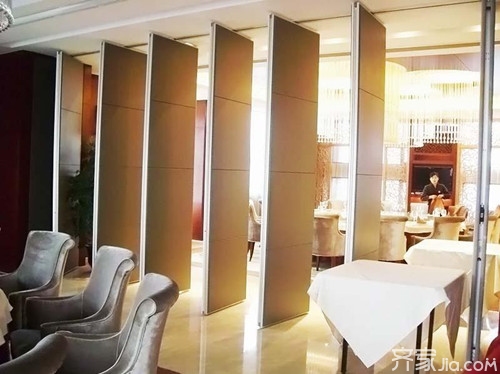 Activity screen partition manufacturer 1-Shanghai Yuqiang

Shanghai Yuqiang Industrial Co., Ltd. is an enterprise specializing in the development, design, production, sales, installation, and after-sales of soundproof mobile walls (movable partitions, movable partition screens). The practical experience of the company constantly introduces new partition products. The developed products such as movable partitions and movable screens have a unique effect in providing free and flexible separation space and improving space utilization. They are also beautiful and fashionable, stable and durable, and fully integrate with the surrounding space in style and color. Shanghai Yuqiang adheres to the business tenet of "professional builds strength, quality achieves value", "customer first" service principle, and has won the trust and praise of customers with strong strength and excellent caring service.

Activity screen partition manufacturer II-Chengdu Maytag

Chengdu Meitege Furniture Co., Ltd. was established in 1998. It is a furniture enterprise integrating professional R & D, design, manufacturing, national sales and after-sales service. In order to provide furniture products that meet international standards, Maytag introduces advanced production technology, equipment and process standards from Italy, Germany and other countries and Taiwan. The products involve movable partition screens, office furniture, hardware and building materials, etc., which is a matching for the national furniture industry One of the most capable companies. Maytag Furniture Co., Ltd. has always adhered to the tenet of "compete on service and create brand with quality". It has won the trust and support of customers with novel design, superb craftsmanship, high quality and intimate service, and its products have always been in the industry. Leading position and selling throughout the country.

Activity screen partition manufacturer III-Chengdu Yizhou

Chengdu Yili Technology Co., Ltd. is an integrated service enterprise specializing in the research and development, manufacturing, sales, installation and after-sales of various partition products such as mobile partitions, movable partition screens and office high partitions. Its business scope covers all regions in southwest China. . Since its establishment, the company has been devoted to the research and development of partition technology. It has established a special research and development institution, is committed to strengthening the technical level of the domestic partition industry, and has carried out optimization and improvement and comprehensive innovation on the basis of fully absorbing foreign advanced partition technology. .

Activity Screen Partition Factory 4-Foshan Dahong

Guangzhou Foshan Dahong Partition Screen Factory is specialized in sales, production, installation of mobile partitions, mobile partitions, mobile partition screens, mobile screens, hotel partition screens, mobile partition hanging wheels, folding screen partitions, hanging rails and broken parts. The integrated professional activity partition enterprise provides one-stop service from design, sales, production, installation to after-sales for customers. Dahong takes the most fashionable design concept, high-quality products and the most humanized service as its business goals, and is supplemented by rigorous production management, so that the product quality has the necessary guarantee.

Activity screen partition manufacturer five-Foshan Jinlishi

Foshan Jinlishi specializes in the research and development of mobile partition screens, mobile partition manufacturing, mobile partition design, mobile partition sales, mobile partition installation, mobile partition after-sales service, it is the leader in mobile partition screen brand. The products produced by the company have been reviewed and approved by the Building Hardware Committee of the China Building Decoration Association of the Ministry of Construction as "selected products for engineering construction", "Chinese famous products", "trustworthy products of quality", and the products have won a number of "national appearance and practical new design" patents. , So it is trustworthy in product quality.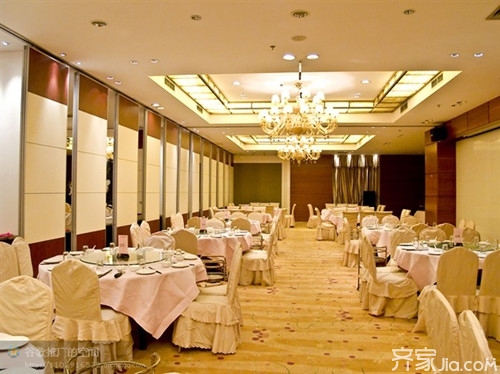 Is the folding movable screen partition good?

1. No rails need to be installed on the ground, only the rails need to be installed on the ceiling, and the door panels are connected and hung by hanging wheels;

2. The folding screens of the folding movable screens are all equipped with a telescopic mechanism, which can play a role of sound insulation while fixing the screen;

3. The folding movable screen partition is made of high-efficiency fuel-blocking and has good fireproof performance;

4. The partition of the folding movable screen partition is freely retractable and flexible, and can be hidden in the storage cabinet of the special storage board without affecting the appearance.

Editor's summary: The above is the effect screen of the active screen partition to appreciate the introduction of creating a warm and soundproof space. For more related information, please continue to pay attention to our website, and more exciting content will be presented in the future. You can also go to Qijia Mall to buy more products you like!

What, the decoration still uses his own money? ! The Qi family is decorated in installments, with an ultra-low annual interest rate of 3.55% and a maximum loan of 1 million. Apply now to enjoy the discount

If you are interested in brand cooperation, content cooperation, and advertising of this website, please send an email to :.

Decoration screen partition new house warm decoration design warm and romantic small bedroom decoration environmental protection putty powder environmental protection wallpaper

Powder Packaging Bags,Putty Powder Packaging Bag,Putty Powder Chemical Bags,PP Putty Powder Packaging Bag

ZHEJIANG IMERIC ENVIRONMENTAL PROTECTION SCIENCE & TECHNOLOGY CO., LTD. , https://www.imeric-valvebags.com